Sunt avioane folosite pentru detectia si urmarirea tintelor aflate la sol , comanda si control.
In termeni militari, deosebirea intre supraveghere si recunoastere, este ca prima se refera la monitorizarea unei situatii dinamice in timp real, iar cea de a doua se refera la obtinerea unor imagini statice, ce sunt analizate ulterior.
Radarele aeriene de supraveghere terestra au reusit sa asigure inlature
"

ceata razboiului

"
, termen consacrat de
Clausewitz
pentru a defini lipsa de informatii pertinente.
Primele incercari au aparut in timpul ww2, folosind radarul tip
H2S
, montat pe diverse tipuri de avioane britanice sau americane, avand ca scop initial un bombardament de inalta precizie .
SUA
Unul din primele avioane dotate cu un radar pentru supraveghere la sol a fost OV-1D, fiind folosit in razboiul din Vietnam.
La sfarsitul anilor '70, americanii au demarat un program de tip
"black"
, pentru realizarea unui avion de supraveghere terestra "invizibil". Northrop Grumman a construit un demonstrator tehnologic
Tacit Blue

.
Acesta a zburat prima data in 1982, fiind apoi testat in mod secret in celebra Area 51. Proiectul a fost facut public abia in 1996.
Tacit Blue
A fost poreclit "balena" sau " autobuzul scolar al extraterestrilor".
Nu stiu cat de avansate erau caracteristicile stealth, dar rezultatele obtinute de echipamentul electronic au fost foarte bune, acestea fiind apoi montate de urmatoarea generatie,
E 8 JSTARS
(Joint Surveillance Target Attack Radar).
Acesta este un avion folosit pentru supraveghere terestra,
battle management
,
comanda si control
(C2). Au fost folosite 17 avioane tip Boeing 707 -300 modificate si ulterior remotorizate.
Introducerea in exploatare a inceput in 1991, cand primele doua avioane aflate inca in testare au participat la razboiul din Golf.
Radarul asigura stabilirea numarului de vehicule, pozitia lor, directia si viteza de miscare . Nu poate stabili tipul de vehicul sau daca este sau nu inamic. Datele sunt analizate, verificate si transmise catre comandanti de un modul aflat la sol. Acopera o arie cu raza de 250 km.
Informatiile sunt folosite pentru ghidarea avioanelor catre tinte, reglarea tirurilor de artilerie, etc
Retragerea irakiana din Kuweit vazuta din E 8
Avioanele JSTARS au fost folosite in majoritatea operatiunilor militare ale SUA, derulate dupa 1991.
Englezii au incercat in anii '80 dezvoltarea unor aparate de supraveghere terestra, folosind cunoscutul BN 2T, dotat cu un radar , respectiv programul ASTOR ( Airborne Sand Off Radar). A iesit ceva cam ciudat.
In 2004, RAF a primit in dotare
Raytheon Sentinel
,
avion de supraveghere derivat dintr-un business jet
Bombardier Global Express
, dotat cu un radar Raytheon dual mode : synthetic aperture radar/moving target indicator (SAR/MTI). In total au fost fabricate 5 aparate folosite in operatiuni militare in Afganistan, Mali, Nigeria, Siria.
Intrucat englezii intentioneaza sa renunte la cel putin unul din avioane, indienii au solicitat cumpararea sa.
In afara avioanelor din aceasta clasa, se folosesc si avioane de mici dimensiuni dotate cu radare de supraveghere, in general pentru patrulare frontaliera sau operatiuni militare de mica amploare.
Pe langa informatiile colectate prin fotografiere, (
IMINT
) , in cadrul operatiunilor militare este deosebit de importanta activitatea
SIGINT
(Signal Intelligence) . Aceasta consta in interceptarea semnalelor ce provin din comunicatii
(

COMINT

)
, respectiv conversatii radio, telefonice, text sau email si a semnalelor provenite de la diverse echipamente, altele decat cele folosite pentru comunicatii (
ELINT
), in mod deosebit radare, sisteme anti aeriene, etc
Cunoasterea frecventelor radarelor de supraveghere sau control al focului , locatia exacta a lor, sunt date esentiale despre un inamic.
Operatiunile tip SIGINT efectuate de avioanele militare special dotate, sunt din punct de vedere legal, actiuni de spionaj.
Unul din cele mai utile instrumente

obţinute

din procesarea tuturor informatiilor este Electronic order of battle (EOB), care identifica intr-o anumita zona sursele ce emit semnale radio , stabilind pozitia, gradul de mobilitate, sau rolul lor ierarhic si organizational. Pe baza EOB, se pot stabili cele mai bune tactici de atac al tintelor din zona.
Electronic order of battle
Avioanele folosite pentru SIGINT sunt in general avioane de transport modificate si dotate cu echipamente specifice, de obicei fiind pastrata o mare discretie asupra dotarilor.
SUA
C 130 Hercules in diverse variante a fost utilizat pentru actiuni SIGINT mai ales la frontierele URSS si RPC incepand cu 1958.


RC 12 Guardrail
sunt o familie de avioane SIGINT echipate in diverse variante folosite pentru actiuni tactice SIGINT. Au devenit operationale incepand cu 1971 si a fost modernizate de mai multe ori.
Boeing RC 135
sunt avioane ce au la baza
C 135 Stratolifter
, o varianta militara a B 707. Au fost introduse in dotarea USAF incepand cu 1962, un numar de 31 fiind construite in diverse configuratii cu dotari specifice fiecarui tip de misiune. Platforma standard pentru SIGINT este RC 135 V/W Rivet Joint.
Americanii folosesc termenul de triada de fier
(
iron triad
)

pentru cele trei principale tipuri de avioane folosite pentru rol de recunoastere si supraveghere. Aceste "big wings" (E 3 SENTRY AWACS, E 8C JSTARS si RX 135V/W Rivet Joint), joaca un rol esential in operatiunile militare ale USA .
Iron Triad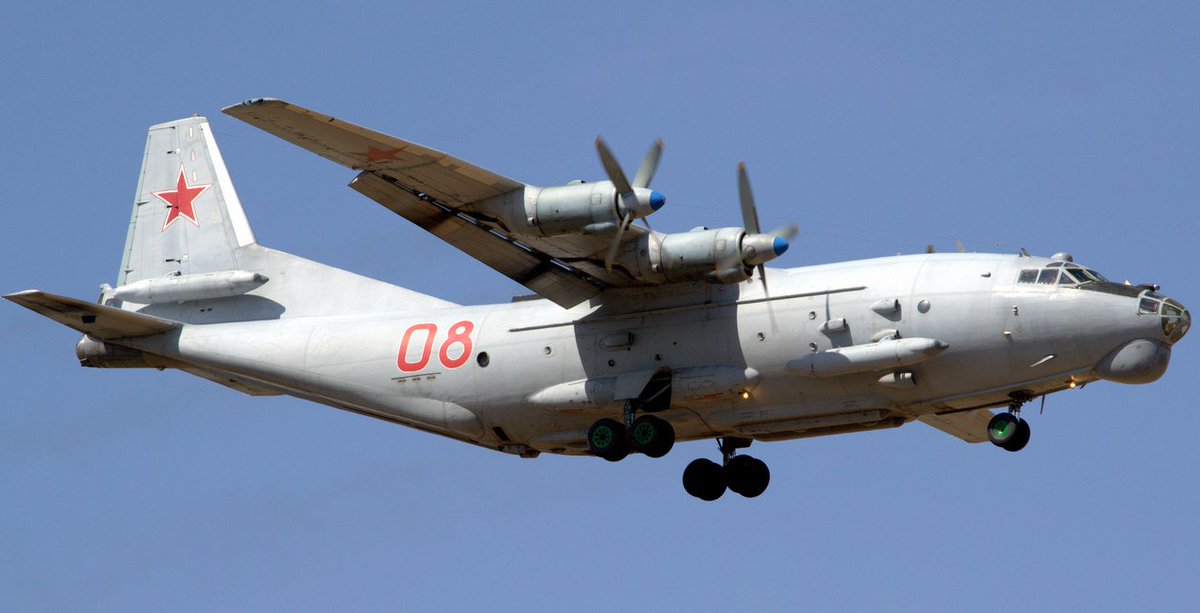 Avionul doborat anul acesta in Siria.
Il 20 M Coot A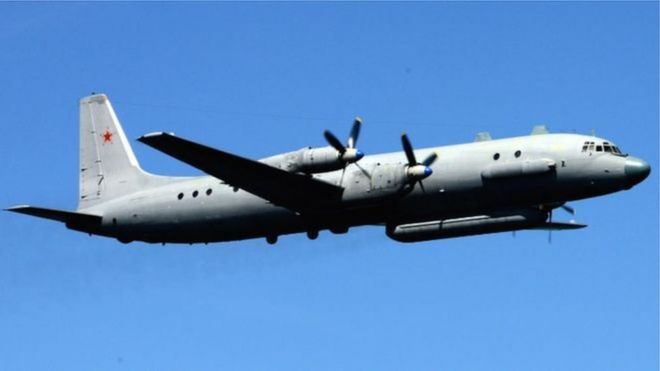 Un avion derivat din TO 204, avand misiuni SIGINT, rusii sustinand ca are la bord un radar ce poate "vedea" chiar si tintele aflate sub suprafata solului. A fost folosit in Siria si posibil Ucraina.
TU 214 R
A folosit doua DC 8 modificate.pana in 2004.
Are in dotare 8 aparate :
.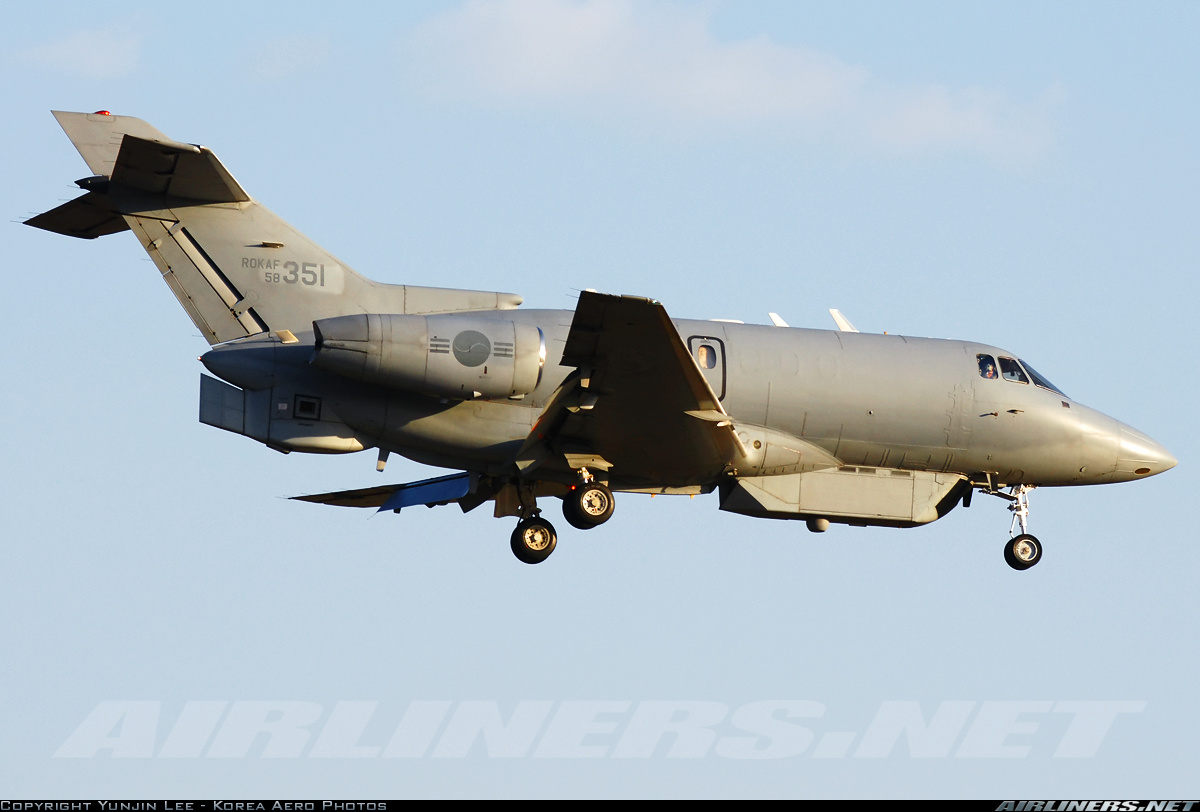 China
Foloseste cel putin doua aparate B 707 modificate local, care vor fi inlocuite de Gulfstream G 500, echipate cu sisteme israeliene.
Avioane asemanatoare modificate in Israel, sunt folosite de Argentina -1, Chile -1, India -1, Spania-1.
Turcia foloseste 6 Hercules SIGINT.
AVIOANE PENTRU OPERATIUNI PSIHOLOGICE
PSYOPS
Daca in trecut se foloseau diverse tipuri de avioane pentru raspandirea de afise cu rol de propaganda avand rolul de a influenta moralul militarilor sau a populatiei civile, iar apoi s-a folosit chiar montarea de difuzoare puternice pentru emiterea de mesaje, in prezent se folosesc platforme aeriene pentru a emite
emisiuni radio sau TV pe teritoriul inamicului.
Americanii au folosit prima data EC 121 Coronet solo in anii '60, EC 130 E incepand cu 1980 , iar din 2004

EC 130J Commando Solo

. Au participat in misiuni in Irak, Afganistan, Bosnia, Libia, transmitand mai ales noaptea emisiuni de propaganda.
Chinezii
folosesc avioane Gaoxin 7 cu acelasi scop.
Dupa ww2, avioanele de spionaj au fost implicate in numeroase incidente militare, in care si-au pierdut viata foarte multi membrii ai echipajelor. In dorinta de a preveni spionajul, au fost doborate si avioane de pasageri in mod deliberat.
In general aceste tipuri de avioane , aparent pasnice si
neinarmate
, executa misiuni de maxima importanta care sunt foarte riscante. De curand tocmai a fost doborat un Il 20M rusesc in Siria cu 15 victime.
Desi asistam la o crestere imensa a dronelor folosite in aceste scopuri, se pare ca inca mult timp vor opera si avioanele clasice.
Lista avioanelor de recunoastere sau supraveghere doborate, sau care au fost implicate in incidente



Date
Type
Unit
Location
Claimed By
Notes
15-Nov-45
PBM-5
USN
Port Arthur
Unknown
Shot at but escaped
20-Feb-46
PBM-5
USN VP-26
Darien
Unknown
Damaged but escaped
22-Apr-46
C-47
USAAF
Tullin, Nr Vienna
Shot at but escaped
None
9-Aug-46
C-47
USAAF
Ljubljana, Yugoslavia
Dragomir Zecevic in a YAK-3
Shot at and crash landed 5 Survivors
19-Aug-46
C-47
USAAF
Near Bled Yugoslavia
Vladimir Vodopivec in a YAK-3
5 Fatalities
1946
Dakota
RAF
Near Nis Yugoslavia
Zelijko Cermelj in a YAK-3
Forced to land
27-Oct-48
P-38 Lightning
Italian Air Force
Yugoslavia
Unknown
Disappeared on a sortie
7-Jan-49
Spitfire FR18 x 4
Royal Air Force
Sinai near Faluja
Israel Spitfires
Shot down on a recce sortie
22-Oct-49
RB-29
USAF
Sea of Japan
Shot at but escaped
None
8-Apr-50
PB4Y-2
USN
Baltic Sea
Lt Ivan, St Lt's Dokin, Gerasimov & Lt Sataev all in La-11s
10 Fatalities at least 8 crewmembers were sighted in prison, but all subsequently disappeared
24-Apr-50
P-38
USAAF
Unknown
Mj Keleinikov claimed as shot down but unconfirmed
None
Apr-50
B-26
USAF
Unknown
P Dushin
Claimed as shot down but unconfirmed
Apr-50
B-26
USAF
Unknown
V Sidorov
Claimed as shot down but unconfirmed
Apr-50
F-51 x 2
USAF
Unknown
Nikolia N Guzhov
Claimed as shot down but unconfirmed
11-May-50
B-24
USAF
Unknown
Kap II Shinkarenko
Claimed as shot down but unconfirmed
15-Jul-50
RB-29
USAF
Nr Permskoye airfield
Unknown
Shot at but escaped
4-Sep-50
Twin-Engined Bomber
Soviet
Korean West coast nr 38th parallel
Unknown
Approached and fired at USN formation and was then shot down crew presumed dead
8-Oct-50
F-80 x 2
USAF
Nr Vladivostok
Unknown
Allegedly strafed an airfield - unconfirmed
4-Dec-50
RB-45C
USAF
Nr Antung, N Korea
Unknown
Unknown
6-Nov-51
P2V-3
USN
Nr Vladivostok
Lukashyev & Shchukin
10 fatalties
18-Nov-51
C-47
USAF
Nr Papa in Hungary
St Lt Kalugin in MiG-15
Forced to land no casualties
1-Apr-52
Unknown
USN
China Sea
Unknown
Shot at but escaped
29-Apr-52
DC-4
Air France
Nr Berlin
Two MiG-15s
Shot at aircraft damaged, 3 wounded
13-Jun-52
RB-29
USAF
Sea of Japan
Kap Fedotov & St Lt Proskurin
12 fatalities a member of the crew was sighted in prison.
16-Jun-52

PBY-5A

Sweden

Baltic Sea

Unknown

Casualties unknown

13-Jul-52

DC-3

Sweden

Baltic Sea

Kap Osinskii

Casualties unknown

31-Jul-52
PBM-5S2
USN
Formosa
Unknown
Shot at but escaped
20-Sep-52
P4Y-2S
USN
China coast
H Zhongdao
Shot at but escaped
7-Oct-52
RB-29
USAF
Nr Kurile Islands
St Lt's Zheryakov & Lesnov
8 fatalities
8-Oct-52
C-47
USAF
Nr Berlin
Unknown
Shot at but escaped
23-Nov-52
P4Y-2S
USN
Shanhai
Unknown
Shot at but escaped
29-Nov-52
C-47
CIA
China
Unknown
2 fatalities
12-Jan-53
B-29
USAF
Manchuria
Unknown
3 fatalities
18-Jan-53
P2-V5
USN
Nr Formosa
Unknown
Shot down by ground fire - 6 fatalities
10-Mar-53
F-84G
USAF
W Germany nr Czech border
Jaroslav Sramek
One F-84G shot down by a MiG-15, pilot ejected and survived
12-Mar-53
Lincoln RAF
W Germany Nr Elbe
Unknown
Shot down by Soviet MiG-15s 7 fatalities
None
17-Mar-53
Viking
BEA
Nr Berlin
Unknown
Shot at by Soviet MiG-15s but escaped
22-Mar-53
B-50
USAF
Unknown
Unknown
Shot at by Soviet MiG-15s but escaped
15-Mar-53
RB-50
USAF
Kamchatka
Unknown
Shot at by Soviet MiG-15s but escaped
29-Jul-53
RB-50
USAF
Sea of Japan near Vladivostok
St Lts Rybakov & Yablonovskii
Shot down by Soviet MiG-15s 1 survivor, 15 fatalities
Aug-53
Canberra
RAF
Near Kapustin Yar
Unknown
Aircraft shot at and damaged by MiGs - unconfirmed
17-Aug-53
T-6
USAF
Korea
Unknown
Shot down by N Korean ground fire 1 fatality, 1 survivor
2-Oct-53
PBM-5
USN
Yellow Sea
Unknown
Shot at by Soviet MiG-15s but escaped
30-Dec-53
F-86 x 4
USAF
Korea
Unknown
Shot at by four Mig-15s but escaped
27-Jan-54
RB-45C
USAF
Yellow Sea
Lt Eric Beecroft
Shot at by MiG-15s but escaped 1 MiG shot down by F-86
12-Mar-54
AD-4 x 2
USAF
Near Czech border
Unknown
Shot at by Czech MiGs but escaped
29-Apr-54
RB-46C
RAF on loan from USAF
Near Kiev
Unknown
Shot at whilst on overflight but escaped undamaged
8-May-54
RB-47
USAF
Nr Murmansk
Unknown
Exchanged gunfire with MiG-17s whilst on overflight damaged but escaped
26-May-54
B-17
RoCAF
China
Unknown
Shot Down over Fujian by PLA AAA - 4 fatalties
3-Jun-54
Transport Aircraft
Belgian
Yugoslavia
Unknown
Shot at by MiGs but escaped 1 fatality
23-Jul-54
DC-4
Cathy Pacific
Hainan
Unknown
Shot down by Chinese La-9 fighters 10 fatalities, 8 survived
26-Jul-54
AD-4 x 2
USN
Hainan
Lt Tatham & Ens Crooks Lt's Damien, Rochford, Wahlstrom, Ribble and Lt Cdr Salsig
Attacked by 2 Chinese La-9 fighters two La-9s shot down. Both aircraft victories shared by the various pilots involved
4-Sep-54
P2-V
USN
Siberian Coast
Unknown
Shot down by Soviet MiGs 10 fatalities
12-Sep-54
PB4Y
RoCAF
China
Unknown
Shot Down by PLA AAA near Xiamen - 9 fatalties
7-Nov-54
RB-29
USAF
Sea of Japan nr Hokkaido
Kap Kostin & St Lt Seberyakov
Shot down by Soviet fighters but crash landed 1 fatality and 10 survivors
19-Jan-55
Unknown
US Army
Korea
Unknown
Shot down by ground fire 1 fatality and 1 survivor
5-Feb-55
RB-45C
USAF
Off Korean coast
Unknown
Attacked by 8 MiG-15s escorting F-86s shot down 2 MiGs
17-Apr-54
RB-47
USAF
Kamchatka
Kap Korotkov & Lt Sazhin
Shot down by MiG-17s 3 fatalities
10-May-55
F-86 x 8
USAF
Off Korean coast
Cpt Robert Fulton and 1st Lt Burt Phythyon
Eight F-86s attacked by 12 MiGs 2 MiGs shot down all F-86s undamaged
22-Jun-55
RT-33A
RoCAF
China
Unknown
Shot Down near Fujian by PLA MiG-15 over Jiangxi by PLA MiG-17 - 1 fatality
22-Jun-55
P2-V
USN
Bering Straits
Unknown
Attacked and damaged by 2 MiG fighters aircraft crash landed in Alaska 11 survivors

27-Jul-55

Constellation

El Al

Bulgaria

Unknown

Attacked and shot down 58 fatalities

18-Aug-55
LT-6
USAF
Korea
Unk
Shot down by ground fire 1 fatality
22-Jun-56
B-17
RoCAF
China
Unknown
Shot Down over Jiangxi by PLA MiG-17 - 11 fatalties
22-Aug-56
P4-M
USN
Wenchow
Z Song
16 fatalities
10-Sep-56
RB-50
USAF
Sea of Japan
Unknown
Disappeared possibly shot down
31-Oct-56
Canberra
RAF
Syria
Unknown
Shot down - 1 fatality
10-Nov-56
C-46
RoCAF
China
Unknown
Shot Down over Jejigxi by PLA MiG - 9 fatalties
15-Apr-57
RF-84F
RoCAF
China
Unknown
Crashed whilst being pursued by PLA MiG - 1 fatality
5-Nov-57
B-26
RoCAF
China
Unknown
Shot Down - 5 POWs
23-Dec-57
T-33
USAF
Albania
Unknown
Possibly shot down
18-Feb-58
RB-57A
RoCAF
Yellow Sea
Unknown
Shot down over Shandong by PLAN J-5A - 1 fatality
6-Mar-58
F-86
USAF
N Korea
Unknown
Shot down by ground fire 1 survivor
17-Jun-58
RF-84F
RoCAF
China
Unknown
Crashed in Fujian whilst pursued by PLA MiG15s - 1 fatality
27-Jun-58
C-118
USAF
Soviet Armenia
Kap's Svetlichnikov & Zakharov
Shot down by Soviet MiG-17s all 9 crew survived

2-Sep-58

C-130A

USAF

Soviet Armenia near Yerevan

St Lt's Gavrilov, Ivanov, Kucheryaev & Lopatkov

6 fatalities returned to USA - 11 unaccounted for. Rumours that some crew members died in Soviet prisons

29-Sep-58
C-46
RoCAF
China
Unknown
Shot Down by PLA - 3 fatalties
2-Oct-58
C-46
RoCAF
China
PLA AAA
Shot Down - 5 fatalties
31-Oct-58
RB-47
USAF
Black Sea
Unknown
Attacked by Soviet fighters but survived
7-Nov-58
RB-47
USAF
Baltic Sea
Unknown
Attacked by Soviet fighters but survived
7-Nov-58
RB-47
USAF
Sea of Japan
Unknown
Attacked by Soviet fighters but survived
29-May-59
B-17
RoCAF
China
Unknown
Shot down near Guandong by MiG-17PF - 14 fatalities
16-Jun-59
P2-V
USN
Sea of Japan
Unknown
Attacked by Soviet fighters but survived
7-Oct-59
RB-57D
RoCAF
China
SA-2 missile
Shot down near Beijing - 1 fatality
1-May-60
U-2
CIA
Sverdlovsk
SA-2 missiles
Shot down pilot later returned to USA
25-May-60
C-47
USAF
E Germany
Soviet MiGs
Forced down all 9 crew returned to USA
1-Jul-60
ERB-47H
USAF
Barents Sea
Kap Vasilii Polyakov
Shot down 2 survivors, 4 fatalities
15-Feb-61
P4Y
RoCAF
China
Burmese fighter aircraft
Shot down near Thai-Burma border - 5 fatalities
2-Aug-61
RF-101A
RoCAF
Fukien
Unknown
Shot down by PLA AAA - 1 fatality
6-Nov-61
RB-69A
RoCAF
China
SA-2 missile
Shot down by PLA AAA - 13 fatalities
5-Jun-62
DC-3
Sweden
Baltic
Unknown
Shot down
16-Jun-62
Catalina
Sweden
Baltic
Unknown
Shot down
1-Aug-62
RB-69A
RoCAF
China
Unknown
Believed shot down - 13 fatalities
9-Sep-62
U-2A
RoCAF
China
SA-2 missile
Shot down over Nanchang - 1 fatality
27-Oct-62
U-2C
USAF
Cuba
SA-2 missile
Shot down
17-May-63
Helicopter
US Army
N Korea
Unknown
Shot down 2 survivors
19-Jun-63
RB-69A
RoCAF
China
Unknown
Shot down 14 fatalities
6-Aug-63
LT
USAF
N Korea
Unknown
Shot down
1-Nov-63
U-2C
RoCAF
Shanghai
SA-2 missile over Jiangxi
Shot down
24-Jan-64
T-39
USAF
E Germany
Unknown
3 fatalities
10-Mar-64
RB-66C
USAF
E Germany
Unknown
11-Jun-64
RB-69A
RoCAF
China
Unknown
Shot down by PLA MiG-17F
7-Jul-64
U-2C
RoCAF
China
Shot down by SA-2 missile over Fujian
1 survivor
18-Dec-64
RF-101A
RoCAF
China
Unknown
Shot down by PLAN J-6
10-Jan-65
U-2C
RoCAF
China
SA-2 missile
1 fatality
18-Mar-65
RF-101
RoCAF
China
Unknown
Shot down by PLA MiG-19 - 1 fatality
27-Apr-65
ERB-47H
USAF
N Korea
Unknown
Attacked by N Korean MiGs crew survived
31-Aug-65
C-123B
RoCAF
China
Unknown
Believed shot down over South China Sea
27-Jun-65
C-123B
RoCAF
China
Unknown
Shot down by Viet Kong over Saigon
11-Sep-65
RB-57F
Pakistan
India
SA-2 missile
Aircraft damaged but made a crash landing
1-Oct-65
U-2C
RoCAF
China
Unknown
Shot down by PLA SA-2 over Inner Mogolia
14-Dec-65
RB-57F
USAF
Black Sea
SA-2 missile
Shot down- 2 fatalities
10-Jan-66
HU-16A
RoCAF
Formosa
Unknown
Shot down by PLA MiG-17 over Matsu whilst transporting defectors to Taiwan.
22-Aug-67
C-123B
RoCAF
China
Unknown
Believed shot down over South China Sea
8-Sep-67
U-2
RoCAF
China
SA-2 missile
Shot Down
2-Apr-68
U-2C
RoCAF
China
Unknown
Shot down
2-Apr-68
U-2C
RoCAF
China
Unknown
Shot down
3

0-Jun-68

DC-8

USAF

Kurile Islands

Kap's Igonin, Alexandrov, Moroz & Maj Evtoshenko

Forced down by Soviet fighters all 17 on board survived

Jan-69
U-2C
RoCAF
China
SA-2 missile
Shot down
16-May-69
U-2C
RoCAF
China
SA-2 missile
Shot down

15-Apr-69

EC-121M

US Navy

North Korea

Unknown

Shot down by N Korean MiGs all 31 crew members died

17-Aug-69
OH-23
US Army
Korea
Unknown
Shot down - 3 crew members survived
1970
U-2C
RoCAF
China
SA-2 missile
Shot down
21-Oct-70
U-8
USAF
Armenia
Unknown
Shot down 4 crew survived
14-Jul-77
CH-47
US Army
Korea
Unknown
Shot down 3 fatalities, 1 survivor

20-Apr-78

B-707

Korean Air Lines

Murmansk

Kap A Bosov

Fired on by Soviet SU-15 fighters and crash landed

6-Sep-83

B-747

Korean Air Lines

Sakhalin

Mj's Gennadii & Osipovich

Shot down by Soviet SU-15s all 269 on board were killed

24-Apr-92

C-130

USAF

Peru

Unknown

Attacked by Peruvian Su-22s 1 fatality

17-Dec-94

OH-58A

US Army

Korea

Unknown

Shot down 1 fatality and 1 survivor

01.APR '01

EP-3E ARIES

US Navy

China

Colieded eith J 8II Forced to land in China